Another Broken Egg Cafe Closes in on 100 Units with Recent Openings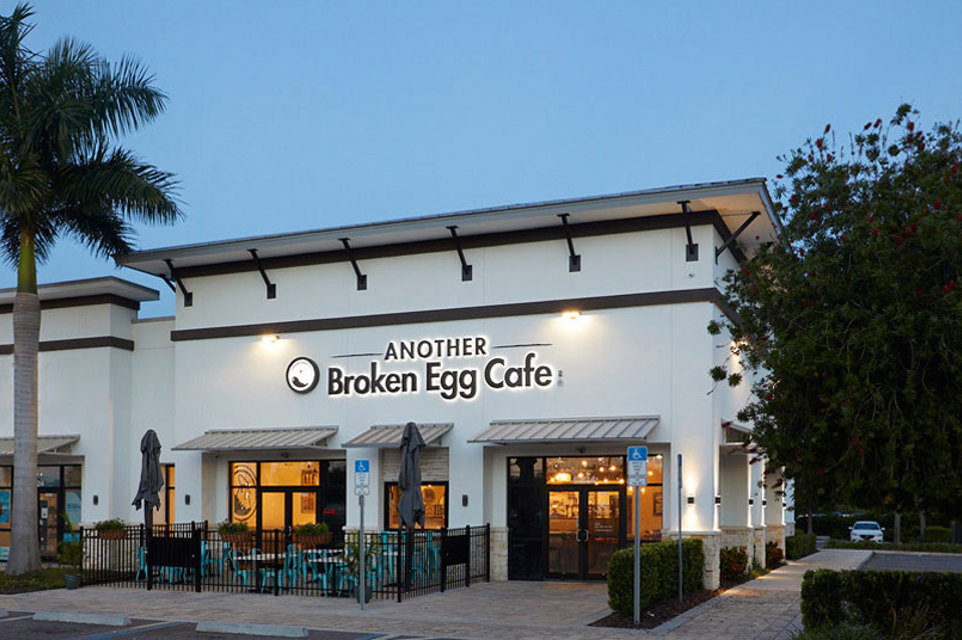 Another Broken Egg Cafe, the award-winning, upscale daytime-only breakfast, brunch and lunch restaurant with more than 90 locations, recently added to its cafe footprint with new cafes in markets like Austin, Texas, Brentwood, Tennessee and West Columbia, South Carolina. Slated to reach the 100-unit milestone by early 2024, Another Broken Egg Cafe is primed to bring its Southern-inspired favorites to more markets across the country.
In addition to strengthening its presence across the Southeast, the brand has also been strategic in its expansion into new states, including its first franchise cafe opening in the state of Maryland where the cafe opened its doors to large fanfare in the Elkridge community. Core to the brand's expansion strategy is developing both franchise and corporate cafes, which has led to its anticipated 20%-unit growth rate in 2023. Additional openings in 2023 will include Dallas and El Paso, Texas; Mentor, Ohio; Augusta, Georgia and West Melbourne, Florida.
"2023 thus far has been a landmark growth year for our brand," said Paul Macaluso, CEO and President of Another Broken Egg Cafe. "Throughout the first nine months of 2023, our franchise and corporate cafe growth efforts include 11 new cafe openings, multiple signed development agreements with both new and existing franchisees, and continuing this momentum, we have already signed leases for 16 additional cafes to open in 2024 and beyond."
Known for its Southern-inspired menu offerings with innovative twists and signature cocktails, Another Broken Egg Cafe features an enticing and modernized environment where indulgent food and beverages – including a full bar with signature cocktails, mimosas and bloody marys – come together to create a highly memorable dining experience for guests. This brand differentiation is one of the many reasons multiple franchisees are slated to expand their businesses and open additional cafes through 2024 and beyond.
Prospective franchisees include restaurant operators with backgrounds in full service, fast casual and quick service brands who are looking to diversify their portfolio into the brunch daypart. For more information about franchising opportunities, please visit anotherbrokeneggfranchise.com.