OVER 80 UNITS AND GROWING.
Thanks to a proven model, strong growth strategy and an executive leadership team made up of experienced industry veterans.
Cafe Performance
$2,436,453
Average Gross Sales in 2021 of the Top Quartile of system cafes open for all of 2021
$1,855,185
Average Gross Sales of all system cafes for 2021
27.6%
Average Cost of Goods Sold in 2021 for corporate cafes
22.62%
Average Cafe Gross Sales Percentage Change-Comparison for 2021 v 2019
19.1%
Average EBITDA from Operations for Top Quartile of Corporate Cafes open all of 2021
Key Indicator of Success is Existing Franchisee Growth
One key indicator of brand success is reflected by the unit growth of its existing franchisees. At Another Broken Egg Cafe, the majority of our existing franchisees with open cafes, own and operate more than 1 cafe or have plans to open additional locations.
Poised for Rapid Expansion
As one of the fastest growing breakfast, brunch and lunch concepts in the country, Another Broken Egg Cafe operates under the philosophy that "Nothing Short of Right is Right." Our experienced leadership team, coupled with our extensive hands-on training program and our time-tested operations processes and procedures, have shaped a successful brand that continues to flourish and expand in markets around the country.
Available Markets
At Another Broken Egg Cafe, our goal is to be the best breakfast, brunch and lunch restaurant in the United States.
We put a lot of culinary emphasis on our Brunch Specialties menu which features numerous Southern-inspired brunch favorites, including Eggs Blackstone Benedict, Shrimp 'N Grits, Cinnamon Roll French Toast and our unique spin on Chicken & Waffles, served with our very own house-made chipotle honey.  
Our complete menu, including our catering menu, is also available to order online at anotherbrokeneggcafe.olo.com.  Our top-selling dine-in entrees are also our top-selling entrees online as well. 
Source:  RESTAURANT BREAKFAST AND BRUNCH TRENDS, US - JULY 2016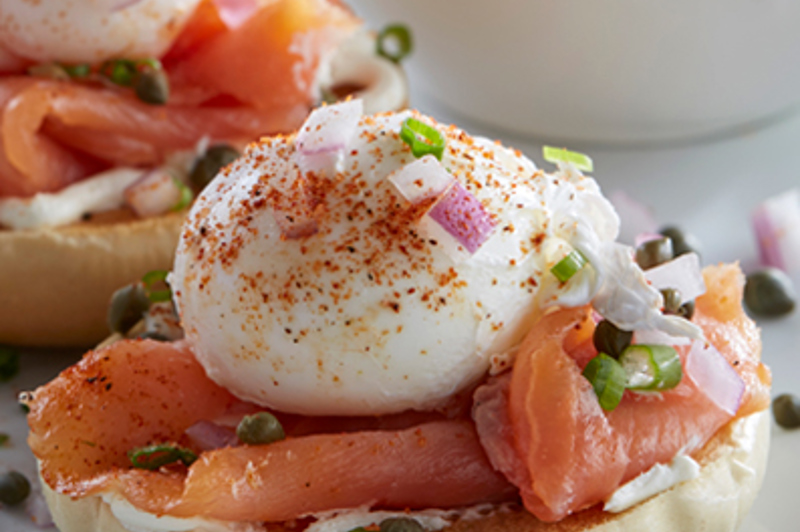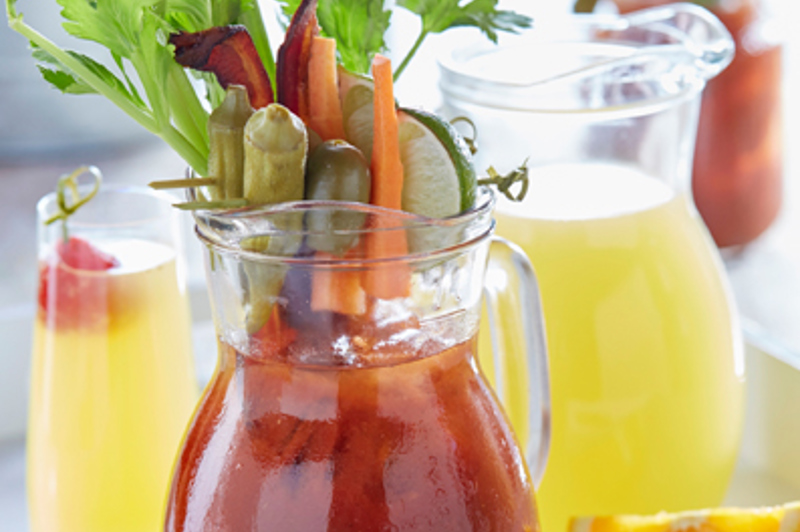 ALCOHOL OFFERS SOME OF THE HIGHEST MARGINS IN THE INDUSTRY
As the largest national daytime cafe brand that serves alcohol at all of our locations, the cocktail menu at Another Broken Egg Cafe features a wide variety of hand-crafted options, including our award-winning ABE Famous Infused Bloody Mary and our Orange Mimosa. Both are available by the glass or by the pitcher.  Alcohol offers some of the highest margins in the food-service industry, with bloody marys, mimosas and bellinis being the most commonly associated cocktails served with brunch.
Alcohol is a growing sales category at Another Broken Egg Cafe with 2019 sales up almost 200% versus 2016.
DEMOGRAPHICS
Another Broken Egg Cafe® appeals to an affluent, educated customer base with a slight female skew. Our chef-inspired menu includes a variety of sweet and savory premium quality entrées created to please every palette, including the most discriminating ones. Our Sensible Creations menu has a breadth of great-tasting entrées for those looking for healthier choice options. We also offer a large selection of gluten-friendly as well as vegetarian options, and our kids' menu is sure to delight even our littlest guests.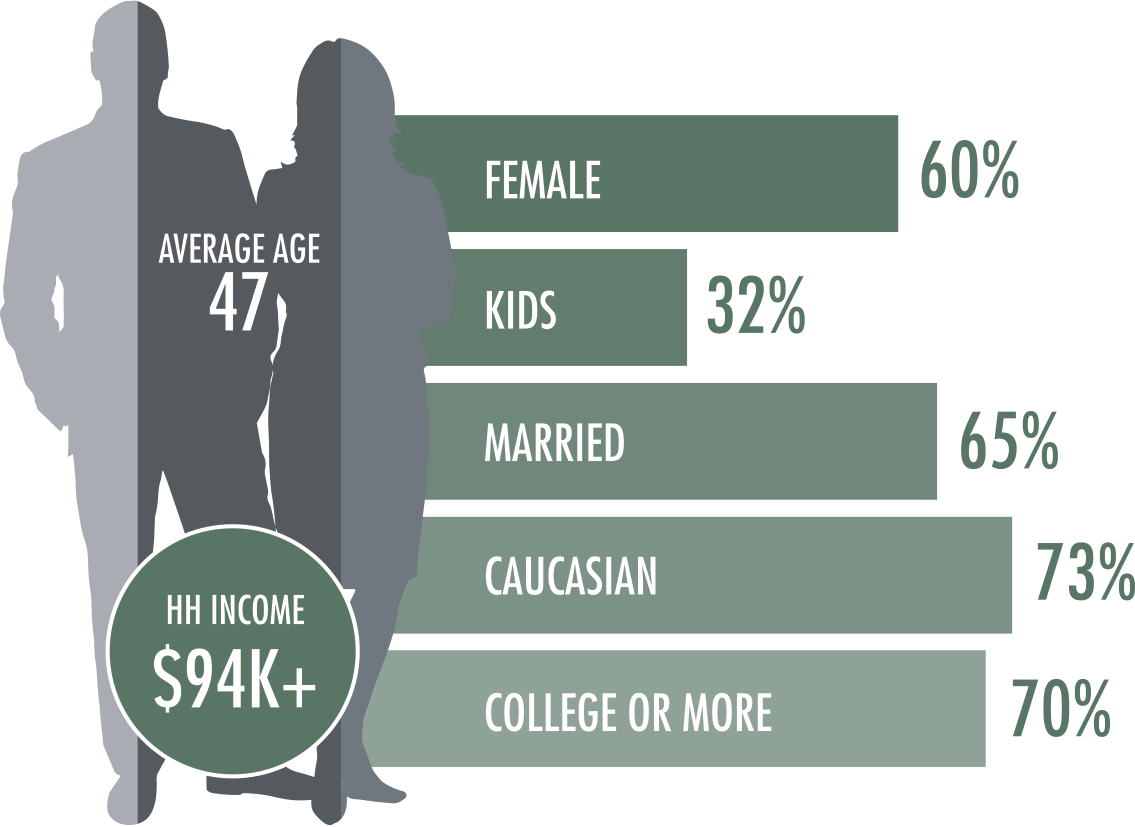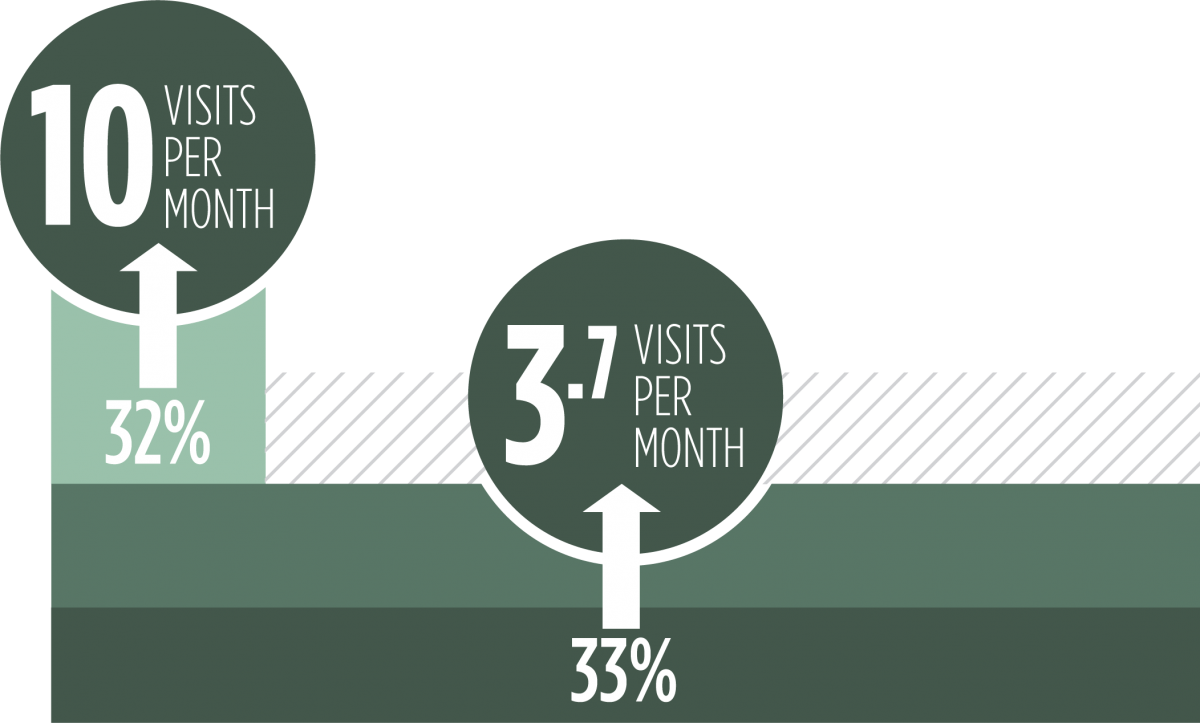 BROAD APPEAL
For All Ages
Like others in the Daytime Cafe Category, Another Broken Egg Cafe® appeals very favorably to the older guest base who enjoys dining out for breakfast, brunch and lunch.
But, unlike other concepts in the category that are having to spend considerable time and money revamping their menus and decor to attract Millennials, a recent research study confirmed that the unique menu, atmosphere and food quality at Another Broken Egg Cafe® is equally appealing to this younger guest base. This ensures Another Broken Egg of America Franchising, LLC is well-positioned for growth in the years ahead.**
** Source: Alexander Babbage Research Study, March 2019
One third of the guest base dined at Another Broken Egg Cafe® an average of 3.7 times within the past month. A total of 32% of the guest base dined at Another Broken Egg Cafe® a total of 10 times in the past 30 days.**

Recent research also indicates that 14% of all guests are first-time users of Another Broken Egg Cafe®, and based on their positive experience, they are more likely to recommend Another Broken Egg Cafe® to others.**
** Source: Alexander Babbage Research Study, March 2019
Franchise Fees
1.5%
Local Store Marketing
The estimated initial investment costs range from $847,100 to 1,226,000.
Financial ability to open a minimum of 3 locations.
Preferred net worth: $1.5MM and liquid assets available to invest of at least $500,000.
Please refer to Item 7 of our Franchise Disclosure Document (FDD) for more details.
AN AWARD-WINNING FRANCHISE CONCEPT

Best Franchises to Buy 2018

2021 TOP 400+

2019 Best Full Service Franchise Deals

Top 10 Franchises 2019

Breakout Brand of 2020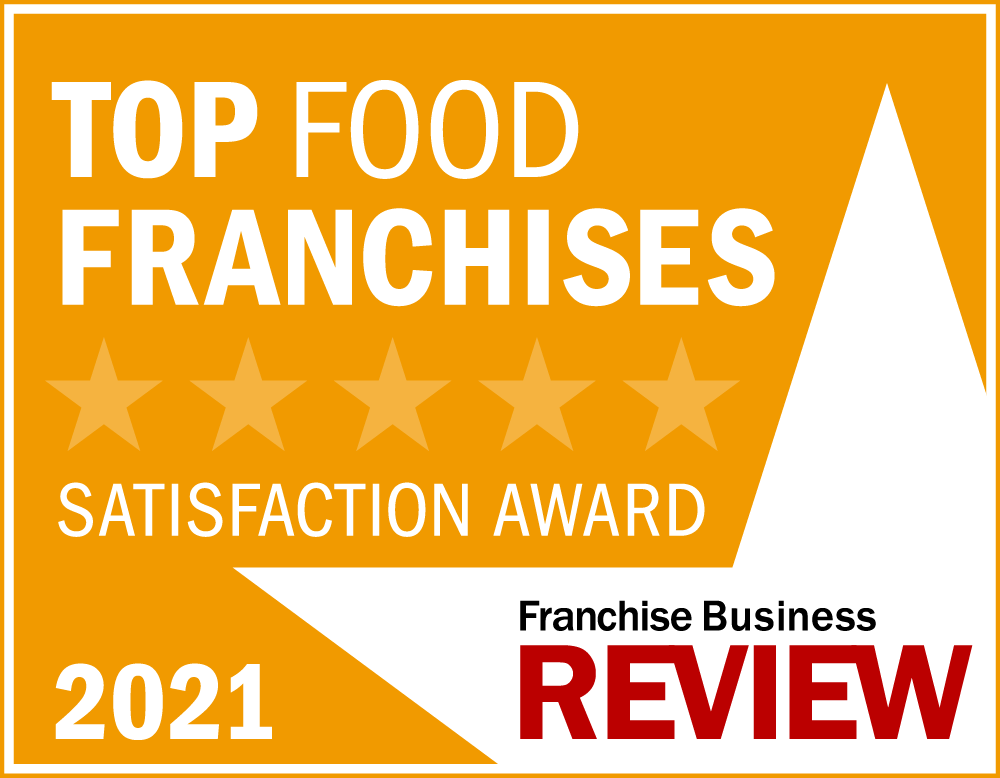 Top Food Franchises Satisfaction Award Winner 2021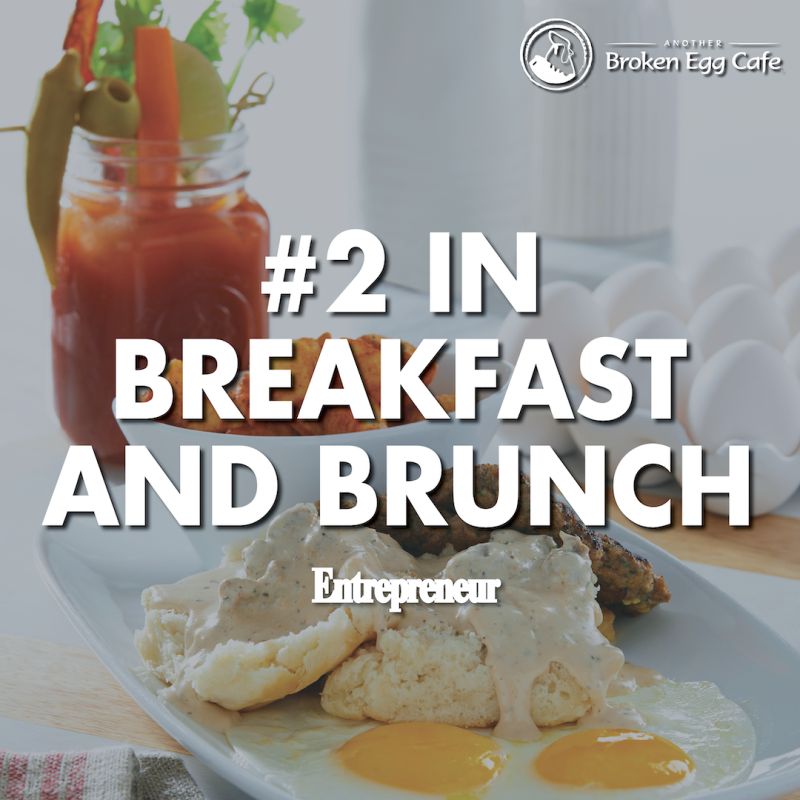 #2 In Breakfast and Brunch 2021

2018 Top 10 Best Restaurant Chains in America 2018 - Trip Advisor
51-100 Locations
What does it take?
The personal passion truly needed to deliver the great food and great hospitality to your guests and to embrace the proven systems and processes we've designed and put in place to help ensure your success.