Another Broken Egg CEO Rethinks Breakfast to Drive Growth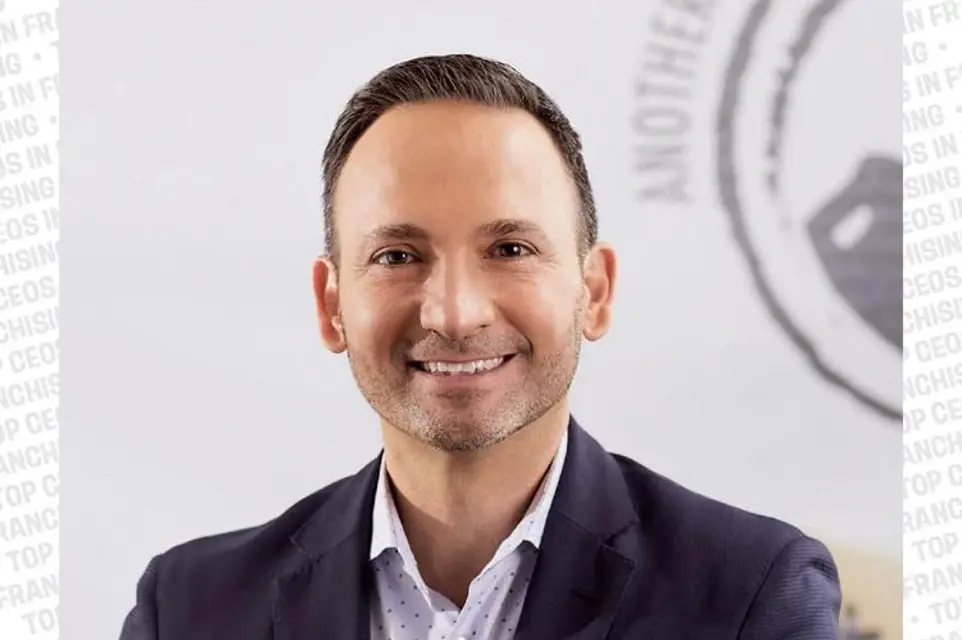 Paul Macaluso might have picked the worst time to take over as president and CEO of Another Broken Egg Café. But, then again, it might have been the best time, considering how it all played out.
It was November 2019 and Orlando, Florida-based Another Broken Egg was poised for big growth. Macaluso, who spent his entire 30-year career innovating and building marquee brands, was excited to join the breakfast-focused sit-down chain and execute his expansion plan. One of the things he did in his first 90 days on the job had his executive team gather for an offsite meeting to rework the company's mission statement and establish long-term goals.
Then, just like that, everything changed. Four months into the role, the COVID-19 pandemic emptied Another Broken Egg's dining rooms. Macaluso was left wondering if he even had a future at the brand.
"It was a real shock to the system for sure. I remember having a conversation with my wife, right after things got really bad, and saying I don't know if I'll have a job in a few weeks" since no business was coming in, Macaluso recalled.
"But, honestly, despite all the pain points, the challenges and the stress of furloughs and people having to taking pay cuts, it turned out to be a positive change. I really believe going through the whole thing made us a better company," he said.
Macaluso, who exudes a calm and positive demeanor, said the pandemic forced Another Broken Egg to rethink its model. It also allowed him to showcase the resolve and leadership skills he had honed working for other brands.
"Paul was really great about keeping us all calm and keeping us focused during the pandemic, and that is what makes him such a good leader. There was no panic, just a complete focus on making things work," said Chief Financial Officer Jeri Snyder.
With Macaluso's team pushing the right levers, Another Broken Egg has emerged from the pandemic with systemwide sales growth of nearly 18 percent in 2022, to $165 million from 89 locations. Its CEO said the company will reach 100 restaurants in 16 states by early 2024.
In recent months the brand has opened locations in Pensacola, Florida; Prairie Village, Kansas; Athens and Warner Robins, Georgia; Austin and Katy, Texas, and Brentwood, Tennessee. Additional openings in 2023 include Dallas and El Paso, Texas; Elkridge, Maryland; Mentor, Ohio; Augusta, Georgia; Columbia, South Carolina and West Melbourne, Florida, to bring the number of new cafes to 17 this year.
"When I joined the company, we had just 15 different franchise groups. Today, we have 40," said Macaluso of the brand's enhanced franchise development efforts.
Another Broken Egg specializes in what it calls "Southern-inspired food and amazing customer service," featuring signature cocktails and staples such as shrimp 'n grits, chicken and waffles, lobster and brie cheese omelets, huevos rancheros and Southern chicken sandwiches as well as seasonal specials including pumpkin spice brunch dishes. A full bar serves popular brunch drinks such as mimosas, along with cocktails that put a breakfast-themed spin on everything from the old fashioned to the margarita.
Macaluso said one of his missions at Another Broken Egg is to continue driving menu innovation. In January, the brand will push out creative variations on chicken sandwiches, French toast, eggs Benedict, waffles and a bourbon cocktail. The company is also looking to take advantage of a growing demand for non-alcoholic mocktails.
Other revenue-producing strategies Macaluso's team can take credit for include building a successful catering, third-party delivery and takeout platform and rolling out a New South prototype café design that moves the bar to a more prominent spot in front of the restaurants.
Snyder said catering now makes up 2 percent of overall sales while the bar business makes up about 14 percent of a restaurant's sales. Off-premises channels, which represented 2 percent of the business prior to the pandemic, now make up about 10 percent.
Related: Another Broken Egg Leans Into Boozy Brunches
Macaluso, who started his foodservice career as a general manager at Taco Bell and went on to serve in executive marketing roles at Burger King, Moe's Southwest Grill and Focus Brands before landing at The Krystal Company as president and CEO, has also launched a leadership development program that provides high-performing employees a clear path for advancement.
"The brands that are the most successful in the franchising space are the ones that are creating opportunities for their franchisees to contribute because the best ideas typically come from the franchisee," said Macaluso.
He credited several leaders with helping advance his franchise career over the years: At Taco Bell in the '90s it was Martin Hennessy; later at Burger King it was Denny Post and John Chidsey, and at Sonic there was Scott McLain. During his stint at Focus Brands there was its CEO at the time, Russ Umphenour.
"I've been very fortunate to work with a lot of great people and I want to make sure we're doing everything we can to help our employees move up," he said.